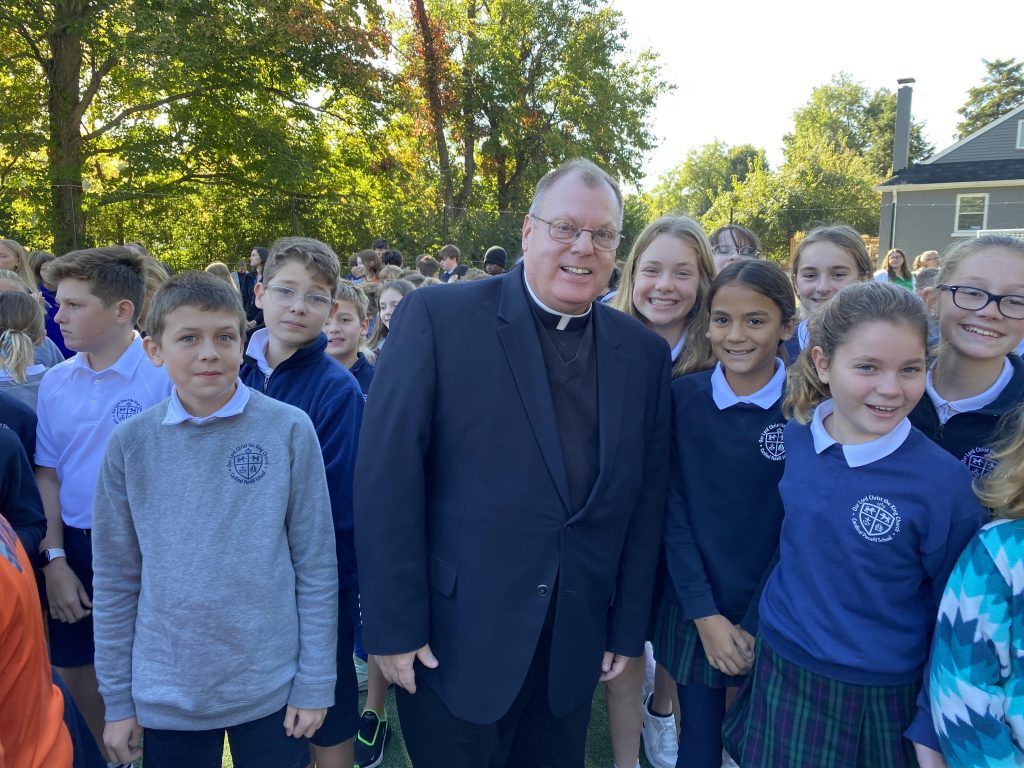 Cardinal Pacelli Dedicates New Playfield
Cardinal Pacelli School in Mt. Lookout has a new, state-of-the-art playfield. The project converted an underutilized grass field into a dynamic play area that includes a turf soccer field, several playsets, a basketball and pickleball court, and an outdoor classroom.
On October 5, 2022, the Pacelli Playfield was officially blessed and dedicated before the Cardinal Pacelli and Christ the King communities. The field was named in honor of the church's former pastor, Reverend Ed Smith. The outdoor classroom was named in honor of Reverend Frank Voellmecke, a former priest in residence who is now deceased.
A majority of the construction took place during the summer of 2022. Students benefit from the new playfield as a place for learning, recess, sports and extracurriculars. Terri Cento, the principal at Cardinal Pacelli said, "The Fr. Ed Smith Playfield has not only become part of our Cardinal Pacelli community, but it has become part of our Mt. Lookout community too. After school and on the weekends, you can see families and groups of children coming together in fellowship. It has made our church community come alive!"
"The thing I really like about the new playground is how there is so much to do. You can run around and get out your energy to better help you get focused for the next class," said Annabelle Cofer, an eighth grader.